Vespone : back in the picture with his 2yos in 2013
Moved at the spring from Normandy to Corrèze with Mathieu Talleux who recently set up Haras du Mazet at Beyssac, close to Pompadour, Vespone could rely on his young generation this autumn. After Stillman, he gets a second black type mention with Veslove who won Prix Delahante at Marseille.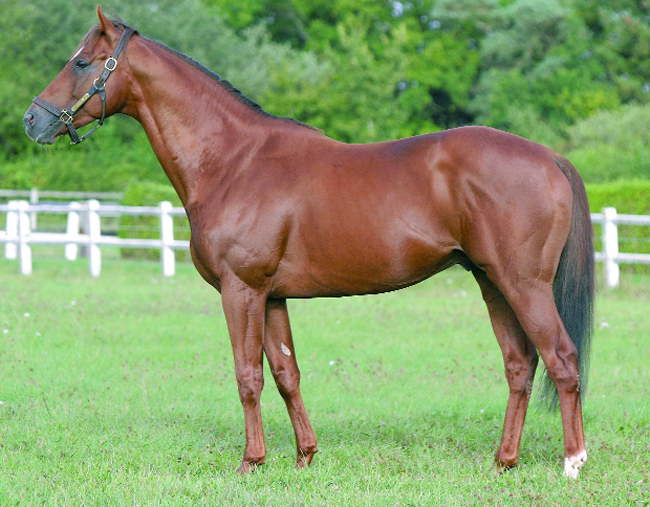 Vespone now stands in Corrèze region, at Mathieu Talleux's Haras du Mazet.

Even if a lot of people think that France is buggered (it would not be true if the french get back to work) as well as the racing industry (it would not be true if we all could remember the word pleasure), there are a few professionals, young, who still believe in the adventure and keeps the head up. This is how, at Beyssac, Mathieu Talleux, ex broodmare manager of former Pompadour national stud, after forging his experience at Ballylinch and Tourgeville, set up his own studfarm in 2011 over 65 acres of Haras du Mazet, a former cattle farm. He works along with his veterinarian wife Marie-Aude. In the spring 2013, he stood 3 stallions : the anglo-arabian Roseau de Tanues, the young TB Rayeni and, the famou former champion Vespone , from Haras du Petit Tellier in Orne.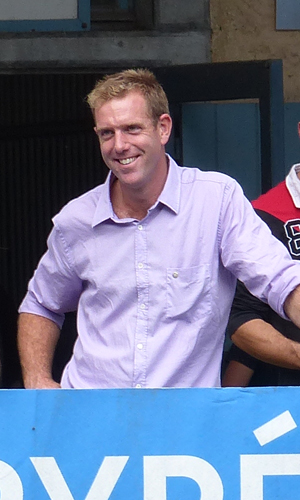 Mathieu Talleux
He gave Christophe Lemaire his first Gr.1 victory in the Prix Jean Prat, before succeeding in the Grand Prix de Paris (over 1m2f in 2003) afterwards. Son of the atypical Llandaff, by Lyphard ex Dahlia, private stallion in Switzerland at Sybille Elgloff's farm (breeder of Vespone) he was purchased by the polish National Stud before his offspring success. He had a great start at stud thanks to his first crop of 2yos in 2009. Porzapone, Darling Pearl, Storming Montlioux and the good Pain Perdu, 3rd in the Prix du Jockey-Club at 3 behind Lope de Vega and Planteur. Good results despite a small first book of mares of 38. Logically, the horse was popular in 2010 and covered 61 mares. But results were not as expected. Indeed, in 2013, Vespone covered 6 mares only (haras-nationaux.fr source).
However, Mathieu Talleux played a huge gamble which should pay back in 2014. The crop bred in 2010 was better than considered. Winning on his debuts at Deauville, Stillman, trained in France by Mario Hofer to run only in France, finished 3rd 2 lengths behind Karakontie (futur Prix Jean-Luc Lagardère winner), and 2nd to Earnshaw in the Prix Thomas Bryon (Gr.3). Recently, he was 4th of the Critérium International (Gr.1) to Ectot. Certainly, it was a small field of 4 but he is not far from 3rd Style Vendôme.

Cleverly ridden by Antoine Hamelin, Veslove goes to the rail
to win easily the Prix Delahante defeating Iteration (outside),
the grey Little Journey and Semilla in white silks



Vespone just got his first black type winner. His son Veslove won Prix Delahante at Marseille on Saturday 9th November, for trainer Françis Graffard. 3rd for his debuts at Compiègne, for owner Gonzague Baijot. He won following a great fight between 4 actors, defeating Iteration by Astronomer Royal another sire who renews with success), Little Journey (by the underated Great Journey) and Semilla (by the young Dunkerque). It is also interesting to notice that the first 4 places in this listed contest are by french based stallions, a pretty uncommon fact nowadays.