ELEVAGE DE COTTE

Richardot Georges
Sassy
71250 La Vineuse
Tél. 03 85 59 62 82
Port. 06 19 30 34 27

The brand « Cotte » with a select breeding operation of 3 broodmares, by Georges Richardot in the rich lands surrounding Cluny, in Saone-et-Loire.
Georges Richardot is a chiropractor but also a keen breeder. He rents land close to Cluny (71), over which sits enthroned a chapel dating back to the 11th Century, the Chapel of Cotte. There he shelters his 6 mares and devotes mornings and evenings to his passion.



Hi father also had two occupations: he was mainly a merchant and bred Trotters with 3 broodmares for his leisure. Georges Richardot has started by breeding sport horses. He owned 2 Thoroughbred mares, who he was mating with Selle Français stallions, but realised in 1983 that the market was quite complicated. He thus decided to breed his mares to a half-blood stallion, Italic, who gave Vanille de Cotte, first stock of his breeding operation, and the dam of semi-classic Esprit de Cotte. To be noted that Italic, bred by Bernard Cyprès, also is the sire of the 2 famous champion brothers Al Capone II and The Fellow, as well at the excellent Quinoa de Saisy.



Vanille de Cotte has scored five times in flat and been placed several times in jumps. She was granted the title of best flat filly at 3 years and landed the Prix Glorieuse and the Prix des AQPS at Clairefontaine. Now retired, she has produced 14 foals including Native de Cotte and Pensee de Cotte, whom Georges Richardot has retained as a broodmare.



A winner in steeplechase, Pensee de Cotte is a sister to Lilium de Cotte, best AQPS of her crop, winner of the Prix Jacques de Vienne. He had made his debuts in the Prix Wild Monarch, 3rd behind Le Duc and Nickname. Georges Richardot is also the owner of Surprise de Cotte whom he has retained, although she is unraced, as she is nothing less than the granddaughter of Karibisha, an excellent jump Thoroughbred who has earned more than a million of francs as prize money in 1989. She is a sister to the good Romantique Cotte and Quantique de Cotte. Surprise de Cotte is now mother of Brin de Cotte, easy winner at Enghien when he won the Prix d'Essai des Poulains in 2014.



As he doesn't live on site, Georges Richardot goes every morning and evening to the Chapelle de Cotte to feed his mares and bring them back indoors (in the chapel!) during the day if it gets too hot. His pastures are divided into 3 to avoid any fight between the mares, quite authoritarian by nature.

They are spread over a land of clay and limestone, which are blessed with a high nutritional energy. That forces him to set up a rotation system to avoid bones and joints problem for his foals.



His best bred products are of course Vanille de Cotte, but also Esprit de Cotte, a winner over jumps in France and England, Insolent de Cotte (Prix Marechal Foch at Auteuil), Lilium de Cotte, Minuit de Cotte, winner in steeplechase and cross and Safran de Cotte, sold for €40,000 at Deauville and who won 2 bumpers, Brin de Cotte, Ancolie de Cotte and the loyal Safrn de Cotte, who made well on fences in Great-Britain.



Georges Richardot has recently been elected President of the AQPS association in Saone-et-Loire.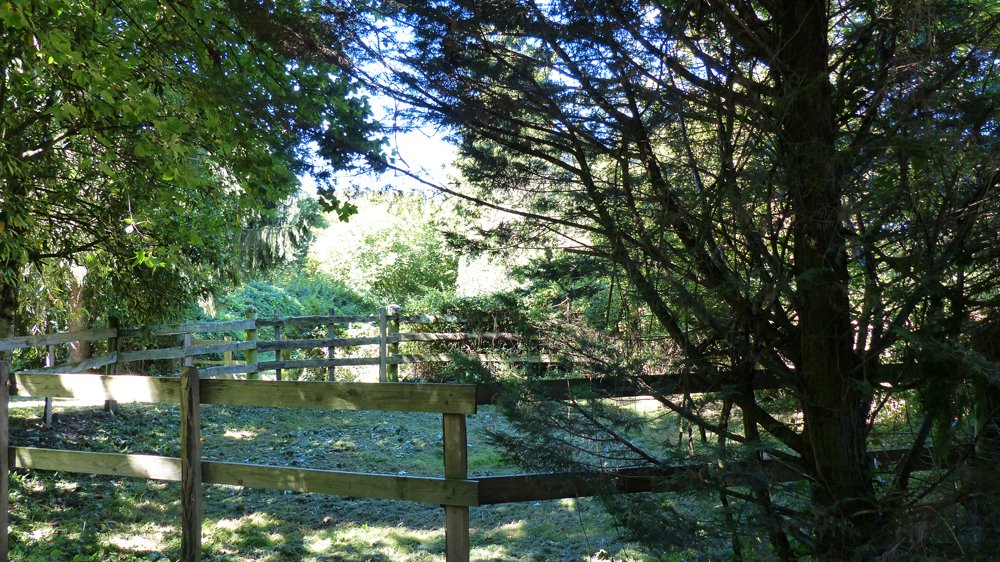 Aucune vidéo n'est disponible
Broodmare band
Winners
Juin 2020
Mars 2020
Octobre 2019
Juillet 2019
Avril 2019
2019/04/23 - CAMELIA DE COTTE 1er Boylesports Grand National Festival John & Chich Fowler Memorial Ebf Mares Chase (Grade 3) 5yo+ (Gr 3) - Fairyhouse (IRE)

2019/04/19 - Galactique Cotte 2ème - Lyon Parilly (FR)

2019/04/07 - Galactique Cotte 1er - Angouleme (FR)
Mars 2019
Février 2019
Janvier 2019
2019/01/20 - CAMELIA DE COTTE 1er Order of St George Coolmore Nh Sires Irish Ebf Mares Novice Chase (Grade 2) 5yo+ (Gr 2) - Thurles (IRE)

2019/01/20 - CAMELIA DE COTTE 1er Order of St George Coolmore Nh Sires Irish Ebf Mares Novice Chase (Grade 2) 5yo+ (Gr 2) - Thurles (IRE)
Décembre 2018
Novembre 2018
Octobre 2018
Septembre 2018
Août 2018
2018/08/23 - Desir De Cotte 3ème Grand Steeple-Chase Ville de Deauville - Festival du Cinema Americain (L) - Clairefontaine (FR)

2018/08/07 - Camelia De Cotte 1er - Roscommon (IRE)
Juin 2018
Mai 2018
Avril 2018
Mars 2018
Février 2018
Janvier 2018
Décembre 2017
Novembre 2017
Octobre 2017
Septembre 2017
Août 2017
Juillet 2017
Juin 2017
Mai 2017
Avril 2017
Mars 2017
Février 2017
Décembre 2016
Novembre 2016
Octobre 2016
Septembre 2016
Mai 2016
Décembre 2015
Novembre 2015
Octobre 2015
Septembre 2015
Août 2015
Juillet 2015
Juin 2015
Mai 2015
Avril 2015
Mars 2015
Février 2015
Novembre 2014
Octobre 2014
Septembre 2014
Août 2014
Juillet 2014
Mai 2014
Avril 2014
Mars 2014
Février 2014
Octobre 2013
Septembre 2013
Juillet 2013
Juin 2013
Mai 2013
Février 2013
Janvier 2013
Octobre 2012
Septembre 2012
Août 2012
Juillet 2012
Juin 2012
2012/06/18 - Romantique Cotte 2ème - Auteuil (FR)

2012/06/17 - Union Libre 2ème - Cluny (FR)
Mai 2012
2012/05/17 - Unique De Cotte 1er - Le Lion d'Angers (FR)

2012/05/15 - Romantique Cotte 1er - Marseille Borely (FR)

2012/05/08 - Union Libre 1er - Cluny (FR)
Avril 2012
Février 2012
Septembre 2011
Juin 2011
Octobre 2010
Avril 2010
Février 2010
Mai 2009
2009/05/24 - Romantique Cotte 1er - Nancy (FR)

2009/05/07 - Romantique Cotte 1er - Marseille Borely (FR)
Avril 2009
Mars 2009
Février 2009
Juillet 2008
Sales & shows
Retrouvez la liste des participations aux ventes et shows de cet établissement.
Chaser Day Paray-le-Monial le 2018/06/15
Lot
Nom
Pere
Mere
Issue
13
Grisette De Cotte F16

Blek x Vahine De Cotte

Blek
Vahine De Cotte
Non classé
30
Gigolo De Cotte H16

Loup Breton x Lune De Cotte

Loup Breton
Lune De Cotte
2ème
Chaser Day Paray-le-Monial le 2017/06/16
Lot
Nom
Pere
Mere
Issue
14
Fleur De Cotte F15

Lord Du Sud x Lune De Cotte

Lord Du Sud
Lune De Cotte
3ème
30
Forban De Cotte H15

Lord Du Sud x Vahine De Cotte

Lord Du Sud
Vahine De Cotte
Non classé
Chaser Day Paray-le-Monial le 2015/06/19
Lot
Nom
Pere
Mere
Issue
42
N (Traviata Valtat 2013) F13

Buck'S Boum x Traviata Valtat

Buck'S Boum
Traviata Valtat
3ème
93
Fantastique Cotte H15

Nom De D'La x Romantique Cotte

Nom De D'La
Romantique Cotte
Non classé
Chaser Day Paray-le-Monial le 2014/06/20
Lot
Nom
Pere
Mere
Issue
6
Cadence De Cotte F12

Panoramic x Native De Cotte

Panoramic
Native De Cotte
8ème
14
Com ' Union Libre F12

Kap Rock x Nuance De Cotte

Kap Rock
Nuance De Cotte
7ème
Concours de foals et 2 ans AQPS et PS à destination obstacle. Paray-le-Monial le 2013/06/28
Lot
Nom
Pere
Mere
Issue
68
N (Traviata Valtat 2013) F13

Buck'S Boum x Traviata Valtat

Buck'S Boum
Traviata Valtat
Non classé
94
Demi Lune De Cotte H13

Kap Rock x Lune De Cotte

Kap Rock
Lune De Cotte
Absent
98
Desir De Cotte H13

Buck'S Boum x Surprise De Cotte

Buck'S Boum
Surprise De Cotte
1er
Concours de 2 ans AQPS Paray-le-Monial le 2012/06/07
Lot
Nom
Pere
Mere
Issue
11
Ancolie De Cotte F10

Dom Alco x Pensee De Cotte

Dom Alco
Pensee De Cotte
5ème
27
Ambre De Cotte F10

Agent Bleu x Kadalka De Cotte

Agent Bleu
Kadalka De Cotte
Non classé
31
Avril De Cotte H10

Special Kaldoun x Native De Cotte

Special Kaldoun
Native De Cotte
1er
Concours interrégional AQPS de modèle et allures Decize le 2011/08/26
Lot
Nom
Pere
Mere
Issue
19
Vahine De Cotte F09

Freedom Cry x Vanille De Cotte

Freedom Cry
Vanille De Cotte
Non classé
23
Virgule De Cotte F09

Special Kaldoun x Kadalka De Cotte

Special Kaldoun
Kadalka De Cotte
Non classé
Concours 2 ans AQPS Paray-le-Monial le 2011/06/25
Lot
Nom
Pere
Mere
Issue
15
Vahine De Cotte F09

Freedom Cry x Vanille De Cotte

Freedom Cry
Vanille De Cotte
Non classé
19
Virgule De Cotte F09

Special Kaldoun x Kadalka De Cotte

Special Kaldoun
Kadalka De Cotte
Non classé
Finale Interregionale AQPS Decize le 2010/08/27
Lot
Nom
Pere
Mere
Issue
45
Unick De Vaux H08

Dom Alco x ELZA DE CHAZOT

Dom Alco
ELZA DE CHAZOT
Non classé
47
Unique De Cotte H08

Voix Du Nord x Kadalka De Cotte

Voix Du Nord
Kadalka De Cotte
Non classé
101
Ancolie De Cotte F10

Dom Alco x Pensee De Cotte

Dom Alco
Pensee De Cotte
2ème
Classifieds
Il n'y aucune annonce pour cet établissement
Stallions
Il n'y aucun étalon référencé pour cet établissement